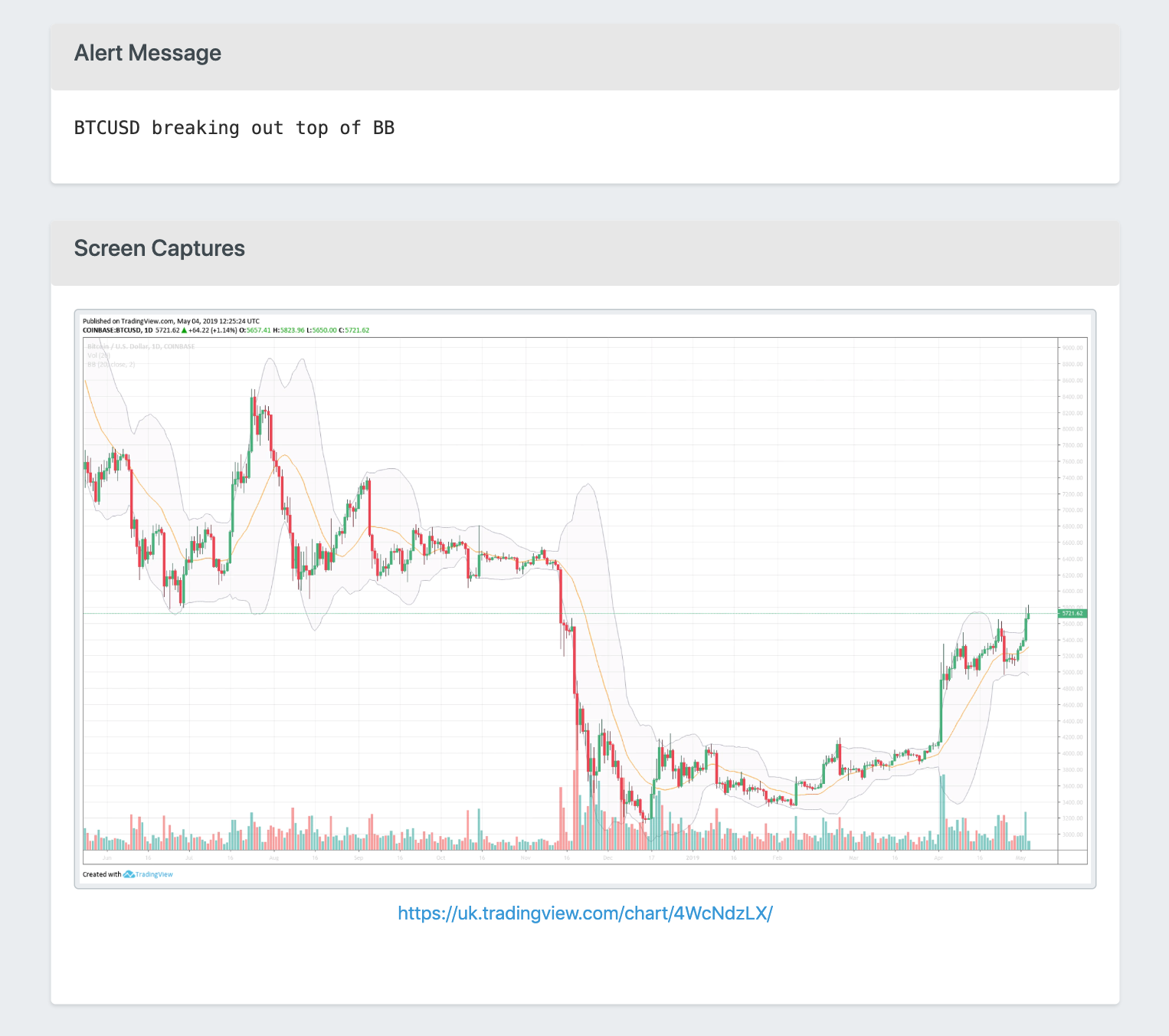 Share Alerts
Want to share your alerts on social media? Sharable links give you an easy way of letting others see your alerts.
See an example...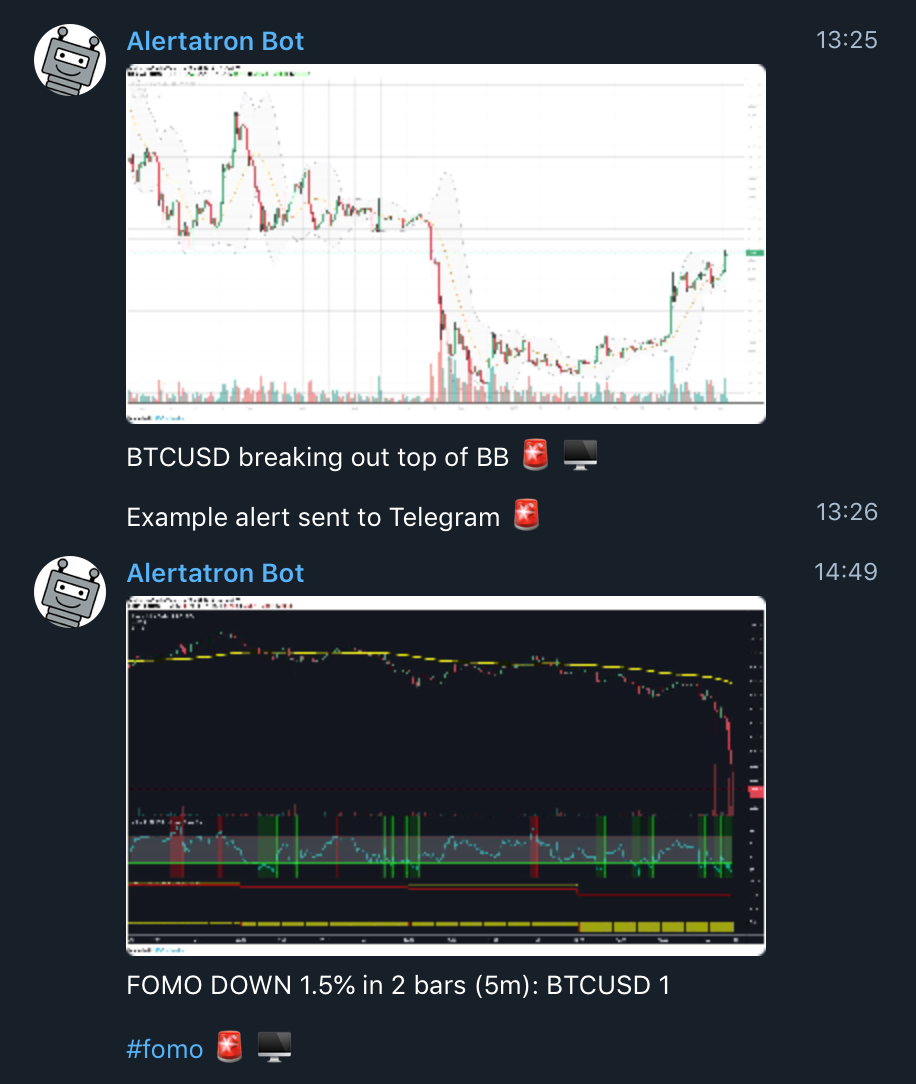 Used by Trading Signal Groups
Do you run a group that publishes trading signals? It's now possible to automatically publish to your group as the alerts are generated, and attach a chart from the exact moment the alert was triggered. See detailed, actionable information with every signal.
Listening for alerts 24/7
We're listening for your alerts 24 hours a day, 7 days a week. As soon as alerts are triggered we leap into action, attaching charts and pushing messages out to every platform you're connected with. Find out what's happening in the market before anyone else.